Edges and copings are important elements in the construction of high-quality granite and porcelain surfaces. In addition to providing an aesthetic finish to the surface, these elements also have a practical and protective function.
Edges, for example, protect the edges of a surface and help prevent splits and chips. Straight and bevelled edges are the most popular choices, but there are also a wide variety of design options that can customise a surface to fit any space.
On the other hand, crests have a similar protective function to edgings, but on top of the surface. These elements protect the wall from splashes and stains, and can also enhance the aesthetic appearance of the surface. Copings can be straight, curved or customised to suit any space and style.
At our store, we offer a wide variety of edging and coping options to suit the needs and preferences of our customers. We work with the best brands on the market to guarantee the quality of our products and offer innovative and elegant design options.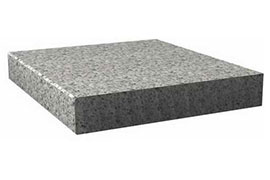 Straight edge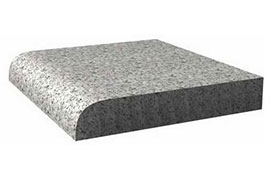 Demi-bullnose edge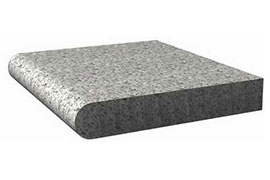 Full bullnose edge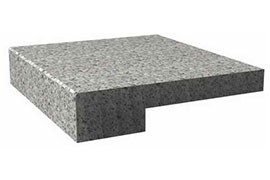 Double edge 2+2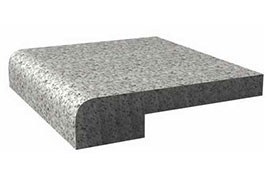 Double edge 2+2 bullnose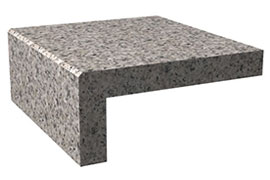 Right angle edge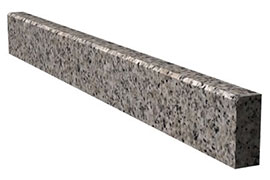 Straight finial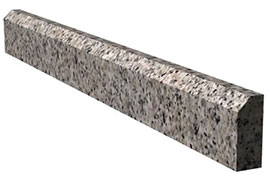 Beveled finial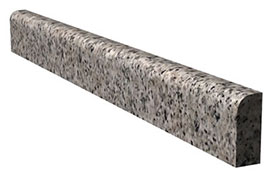 Demi-bullnose finial